A versatile, compact & effective visual and audio signalling system – with a 200m range, the Signolux can alert you to a range of sounds from around the house.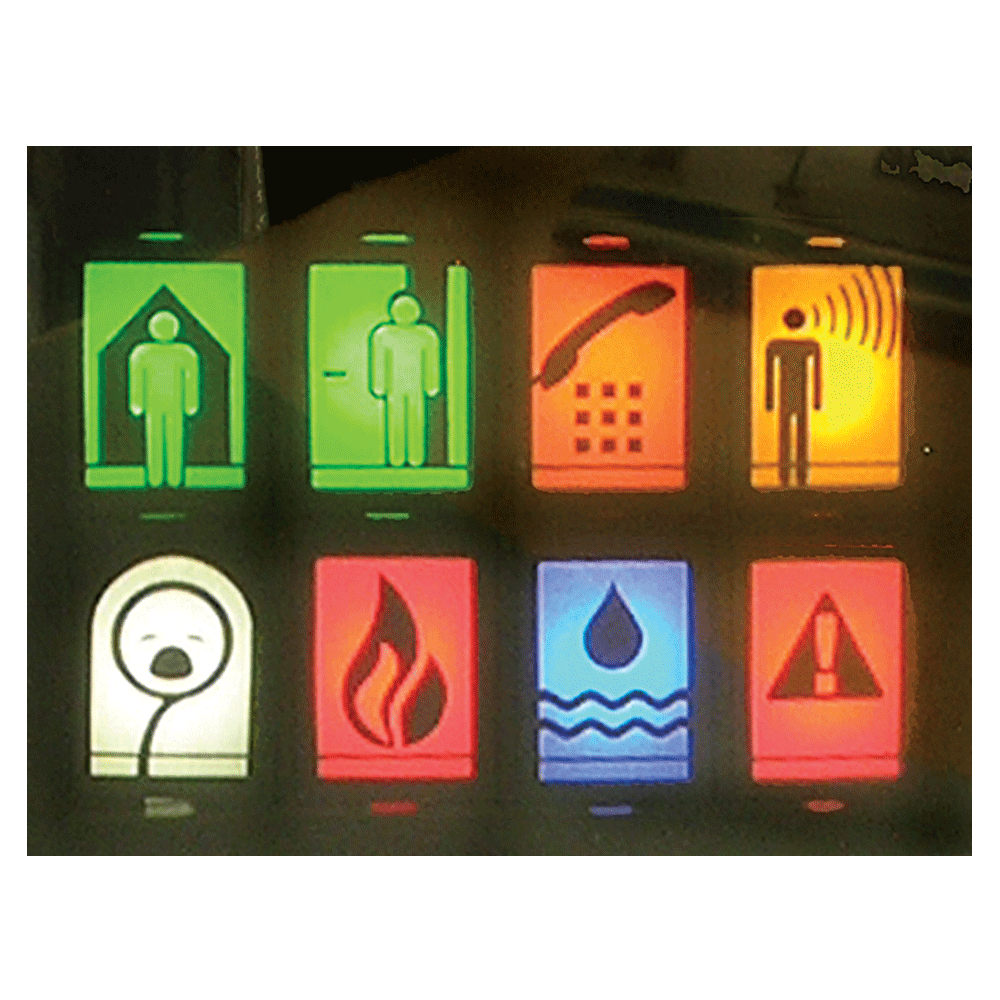 The system is based around a portable chime unit which receives signals from the transmitters and alerts you to the different events with a flashing symbol, adjustable loud sound (up to 90dB) and a bright strobe light. For each transmitter, you can chose from 15 different sounds and 8 visual icons, plus you can have multiple transmitters and any number of chime units, allowing you to fully customise your system.
The chime is battery operated and easily portable. Additional optional accessories include a vibrating pillow pad for night-time use, a flash module for an even brighter flash and a sound module for an even louder sound.
Several different transmitters are available:

Acoustic Transmitter – picks up sound such as a door entry system buzzer or a crying baby.
Telephone & Direct Connection Transmitter – is directly connected to the telephone, existing doorbell or alarm system.
Two styles of bellpush transmitters for door and person-to-person alerting.
Optical smoke alarm.