Welcome to DeafEquipment.co.uk - the UK's most comprehensive online shop for deaf and hard of hearing people

There is a world of assistive equipment available for deaf and hard of hearing people.
The latest assistive technology is smart, easy to use and inexpensive. It will help you get the best from your hearing aids, participate fully in social activities and enjoy again some aspects of life that you may have started to find a bit more difficult.

To point you in the right direction, we've written an EXCLUSIVE Deaf Equipment Explained guide to explain how technology can work work for you and perhaps introduce you to some products that you didn't even know existed!
Enjoy your browsing, do contact us if we can help.
  CONNEVANS - supplying equipment for people since 1961.
Click here to read some of the fantastic messages, comments and testimonials we have had from our customers.
BUY

We ship to all EU countries and many others - more information here.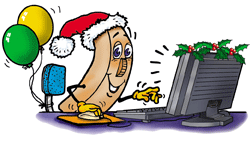 Or Follow us on Twitter: @connevans
Free stuff !
Connevans has now added a 'Free Stuff' category to the website!

These bits are totally free when you add them to an order you are already placing (although if you buy lots you might have to pay for any difference in shipping cost).           Follow this link to find out more.  
---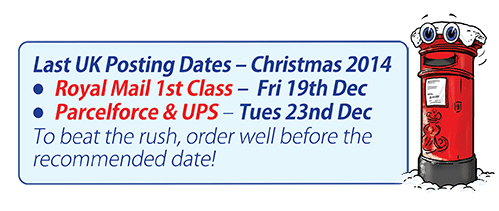 UK Christmas deliveries:  It's Christmas so we are busy but stock levels are good.
At this time of year our carrier's delivery timescales are understandably extended. To save money and avoid the need to wait in for parcels can we suggest that you consider using UPS Access Point tm - with this service you choose a collection point near to you and when your parcel arrives there you will be texted/emailed so you can collect it next time you are passing.
Please note that we would advise that orders shown as 'Royal Mail - First Class' should be upgraded to a different service for Christmas delivery -
until Christmas we are offering UPS Access Point for around the same cost as Royal Mail letter post!


International
Local Currency Guide
Language
New!

UPS Access Point™ is the new local convenient collection service to fit your busy lifestyle & budget. Read More ...
NEWSLETTER
If you would like to be kept up to date with new things happening at Connevans, sign up here to receive our monthly plain text email newsletter.

SAFE & SECURE
Connevans is concerned about security and makes every effort to ensure our transaction process is safe and that your personal information is secure.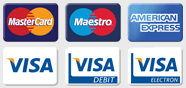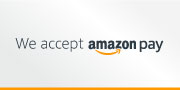 When paying via PayPal or Amazon we use the address and payment details already set-up on your account so you won't need to enter them again.
There is nothing in your basket
Connevans Limited

Bridge House
1 Nutfield Road
Merstham, Surrey, RH1 3EB
United Kingdom

Customer Service

01737 247571

Minicom

01737 644016

Fax

01737 223475

Email