Micro BTE tubes and domes for Phonak hearing aids

 

These domes and tubes are for use with the Phonak range of micro BTE hearing aids, which are currently:

Fit'nGo Micro tubes:Exelia Art micro / Versata micro / Certena micro / microSaviaArt / microSavia / microEleva / microeXtra / Exelia ART micro petite / Versata micro petite / Certena micro petite / Nathos micro / Nathos M

SlimTubes HE: Bolero Q M312 / Bolero Q M13 / Ambra / Solana / Cassia / Dalia (Petite, Micro M & M H2O models only)  & Phonak Roger Focus 


SlimTubes C: Exelia Art M / Exelia M / Versata Art M /  Versata M / Certena Art M / Certena M / Savia 211 / Savia Art 211 / Eleva 211 / eXtra 211 / miniValeo
 

These consumable items are supplied as Phonak 'like for like' replacements. Please refer all questions as to suitability to your hearing aid advisor/clinic.

If you're not sure which ones you need, please don't guess as you're likely to be wrong! Each range of tubes and domes has different acoustic properties and your hearing aid will have been specifically set up for use with a particular type.

Please talk to your audiologist to confirm before placing your order as due to hygiene reasons, we are unable to have these items returned for credit.

  

International
Local Currency Guide
Language
Collect your order locally

Now available in the UK, Austria, Belgium, Denmark, France, Germany, Italy, Luxembourg, Netherlands, Poland & Spain.  Read More ...    
NEWSLETTER
If you would like to be kept up to date with new things happening at Connevans, sign up here to receive our monthly plain text email newsletter.

SAFE & SECURE
Connevans is concerned about security and makes every effort to ensure our transaction process is safe and that your personal information is secure.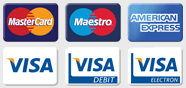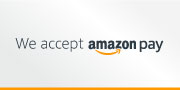 When paying via PayPal or Amazon we use the address and payment details already set-up on your account so you won't need to enter them again.
There is nothing in your basket
Connevans Limited

Bridge House
1 Nutfield Road
Merstham, Surrey, RH1 3EB
United Kingdom

Customer Service

01737 247571

Minicom

01737 644016

Fax

01737 223475

Email