Personal Inductive Listening

Headphones do not work well with hearing aids but hearing aid users can use their hearing aid 'T' pickup coil by using a personal inductive listening device.

Follow this link to find out how a hearing aid 'T' pickup works?

Connevans offer three types of personal inductive listening devices. Mono inductive neck loops, stereo inductive silhouette earhooks and stereo inductive silent headphones. All three types are used with any equipment which provides a suitable output for driving personal stereo headphones, they simply plug directly into the headphone socket. Typical equipment with suitable headphone sockets are personal radios, minidisc, CD players, cassettes, talking book machines etc.

For most hearing aids when 'T' is selected the microphone becomes dead, because of this problems of feedback are eliminated with the result that the hearing aid(s) might be able to be used louder than usual.

The neck loops are the most straightforward to use however the silhouette earhooks and silent headphones are more position sensitive (you need to experiment by moving them slightly to get the best signal). In our view a neck loop is best suited to both the casual user and those who do not enjoy coping with gadgets. The silhouettes give a good signal but are more fiddly to wear they are sometimes not liked by those with glasses. The silent headphones are sometimes preferred for their more conventional look.

As a guide personal inductive listeners will work anywhere that personal stereo-style headphones do.



The Music-Link 50/50 and CLHook 4 are novel listening products with an inductive silhouette earhook for use with a hearing aid on 'T' on one side and an earpiece on the other. 

With an iPhone or other smartphone with a 4 pole 3.5mm socket, plugging in a 3 pole Music-Link or other inductive listener will work fine; during a phone call the microphone in the phone is live while you listen with the inductive listener.

International
Local Currency Guide
Language
Collect your order locally

Now available in the UK, Austria, Belgium, Denmark, France, Germany, Italy, Luxembourg, Netherlands, Poland & Spain.  Read More ...    
NEWSLETTER
If you would like to be kept up to date with new things happening at Connevans, sign up here to receive our monthly plain text email newsletter.

SAFE & SECURE
Connevans is concerned about security and makes every effort to ensure our transaction process is safe and that your personal information is secure.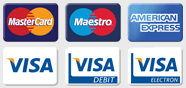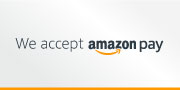 When paying via PayPal or Amazon we use the address and payment details already set-up on your account so you won't need to enter them again.
There is nothing in your basket
Connevans Limited

Bridge House
1 Nutfield Road
Merstham, Surrey, RH1 3EB
United Kingdom

Customer Service

01737 247571

Minicom

01737 644016

Fax

01737 223475

Email