IR SWIFT+

Swift to install...simple to set

up...easy to use 

...  with the fantastic SwiftTX transmitter!!

The Connevans IR Swift soundfield system is a groundbreaking use of technology to bring superb quality sound within financial reach of every classroom. It's a wireless infra-red soundfield system which benefits both student and lecturer.

Key Features:

Excellent speech clarity
Virtually no installation - can be hung on a wall or mounted on a shelf stand
Stylish design
Very low profile - non intrusive speaker unit
Shelf stand option (see below)
2 channel receiver - second transmitter may be added for student participation or teaching assistant 
Single hyper-wide dispersion speaker unit with NXT technology, creating an effective soundfield from a single speaker

 


The IR Swift is usually best positioned at the opposite end of the classroom to the tutor, above seated head height. This means that when in use, the system actually has two 'speakers' - one is the IR Swift and the other is yourself i.e. there is a sound source at both ends of the room.

We normally find 1.65 metres to the bottom of the bracket a good height.


Technical information:

One stereo auxiliary input channel
Output for ceiling tile speaker
Input for additional infra-red sensor

Height: 380mm Width: 430mm Projection from wall: 88mm Weight: 5.3Kg    Trademark of New Transducers Limited. Manufactured under NXT Licence. 
International
Local Currency Guide
Language
NEWSLETTER
If you would like to be kept up to date with new things happening at Connevans, sign up here to receive our monthly plain text email newsletter.

SAFE & SECURE
Connevans is concerned about security and makes every effort to ensure our transaction process is safe and that your personal information is secure.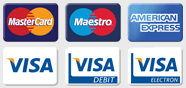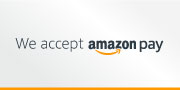 When paying via PayPal or Amazon we use the address and payment details already set-up on your account so you won't need to enter them again.
There is nothing in your basket
Connevans Limited

Bridge House
1 Nutfield Road
Merstham, Surrey, RH1 3EB
United Kingdom

Customer Service

01737 247571

Minicom

01737 644016

Fax

01737 223475

Email