Snugfit retention tool for Cochlear Nucleus 5 CP800 & CP810 sound processors.

It improves retention by moulding to the ear.
Whether you're playing your favourite sports and activities – or giving something new a try – the Snugfit™ will hold your Nucleus 5 Sound Processor comfortably and securely to your ear. So you can concentrate on getting into the game and living life to the fullest.
The Snugfit is available in size small, (which is suitable for young children), medium and large. The upper and lower earhooks are easily adjusted for a more secure fit.
Sold as a pack of 2.
Please note for hygiene reasons this product is excluded from the Connevans extended returns policy.
The lengths from the base of the earhook are, as shown by the red line in the diagram below, are: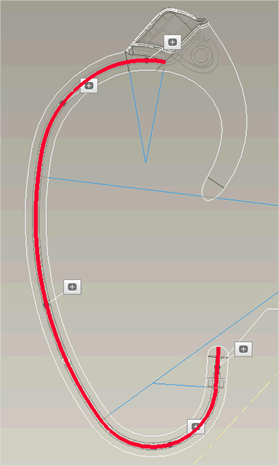 Small: 76mm
 Medium: 94mm
 Large:107mm