Headset receiver systems

 

Stereo headset or headphones/earphones are ideal for hard of hearing people who do not have a hearing aid and need to increase the TV volume. In many cases, although they may be able to hear the television, the volume is often too loud for others in the room. All these systems offer excellent stereo sound quality.

Non-hearing aid users can also use any of the neckloop systems with a pair of 3.5mm stereo headphones.

 

   


Wireless TV listening: which system to choose - infra red or digital?
Infra Red: Operates within line-of-sight in the same room. The advantage with infra red is that several systems can be used in adjacent rooms making it eminently suitable for multiple occupancy residences.

Digital Radio:  Can be used anywhere within the range of the transmitter. This allows freedom of movement around the same or adjacent rooms. Also good for those with visual impairment as it doesn't require line-of-sight use.


Our experience is that Infra red is the most popular choice for TV listening whereas the Digital systems are a better choice for use with a radio or hi-fi because you can listen in the next room or nearby garden. Remember that digital Freeview, Sky & Cable TV now includes radio channels. If you have a plasma TV, we recommend purchasing a digital, rather than infra red, system to avoid the possibility of interference.

International
Local Currency Guide
Language
Collect your order locally

Now available in the UK, Austria, Belgium, Denmark, France, Germany, Italy, Luxembourg, Netherlands, Poland & Spain.  Read More ...    
NEWSLETTER
If you would like to be kept up to date with new things happening at Connevans, sign up here to receive our monthly plain text email newsletter.

SAFE & SECURE
Connevans is concerned about security and makes every effort to ensure our transaction process is safe and that your personal information is secure.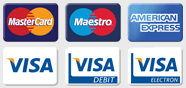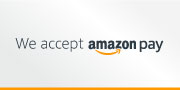 When paying via PayPal or Amazon we use the address and payment details already set-up on your account so you won't need to enter them again.
There is nothing in your basket
Connevans Limited

Bridge House
1 Nutfield Road
Merstham, Surrey, RH1 3EB
United Kingdom

Customer Service

01737 247571

Minicom

01737 644016

Fax

01737 223475

Email